2021-09-24


Uniform Samples:




2021-08-19


Arrangements for 2022-2023 student applicants:

Please send the complete set of required documents and registration fee cheque between September 24th and 30th, 2021. The postmark date shall prevail. For further details, please refer to Admissions Procedure.

Students enrolled in our 2021-22 N1 program will be directly promoted to our K1 program; thus, new applications should not be submitted.










LUK YEUNG KINDERGARTEN AND CHILD CARE CENTRE APPLICATION FORM



2021-09-24


Uniform Samples:






2021-08-19


Arrangements for 2022-2023 student applicants:

Please send the complete set of required documents and registration fee cheque between September 24th and 30th, 2021. The postmark date shall prevail. For further details, please refer to Admissions Procedure.

Students enrolled in our 2021-22 N1 program will be directly promoted to our K1 program; thus, new applications should not be submitted.










LUK YEUNG KINDERGARTEN AND CHILD CARE CENTRE APPLICATION FORM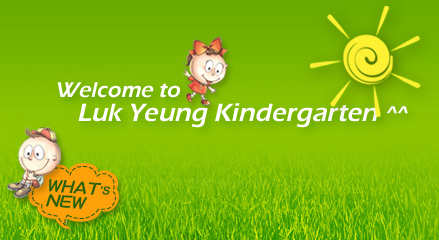 2021-09-24

Uniform Samples:
2021-08-19

Arrangements for 2022-2023 student applicants:
Please send the complete set of required documents and registration fee cheque between September 24th and 30th, 2021. The postmark date shall prevail. For further details, please refer to Admissions Procedure.

Students enrolled in our 2021-22 N1 program will be directly promoted to our K1 program; thus, new applications should not be submitted.
LUK YEUNG KINDERGARTEN AND CHILD CARE CENTRE APPLICATION FORM